Casio G-Shock watches came to life in an interactive projection at the heart of their launch event.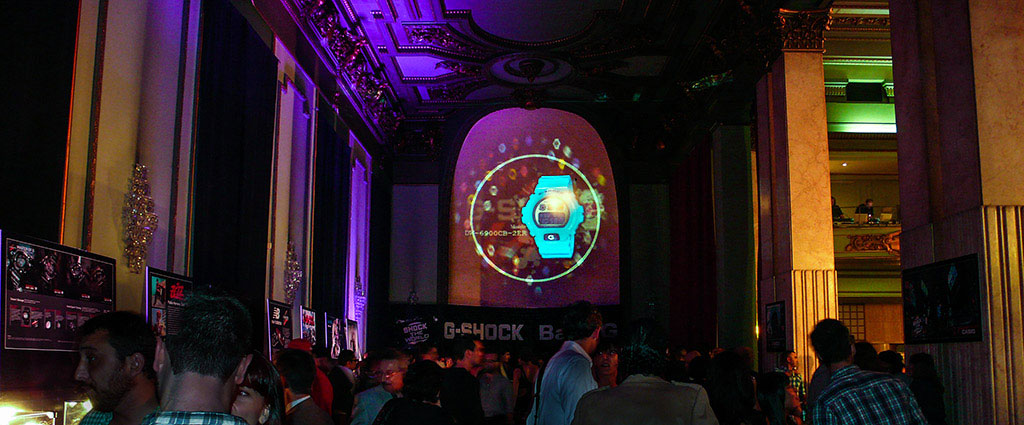 Client Casio
Year 2010
Type Interactive Installation
Technology Computer Vision C++ Cing Application
WHY Casio produced a series of amazing parties around the world to launch the new G-Shock watch series. Wildbytes was asked to transform Madrid's event at the Círculo de Bellas Artes into an interactive, fun, and informative experience.
WHAT Wildbytes created an interactive projection where participants could play with a series of watches while getting relevant information about their unique features. Real-time music analysis made the projected Casio watches dance to the rhythms of music played by the party's DJs. People pointed a flashlight at the projections to see the watches react to the light in intriguing ways. The interactions triggered a series of games that created spectacle while unveiling the best characteristics of the new watches.
The result was an engaging product launch unlike any other, where Casio watches came to life to fuel the interactive side of the event.