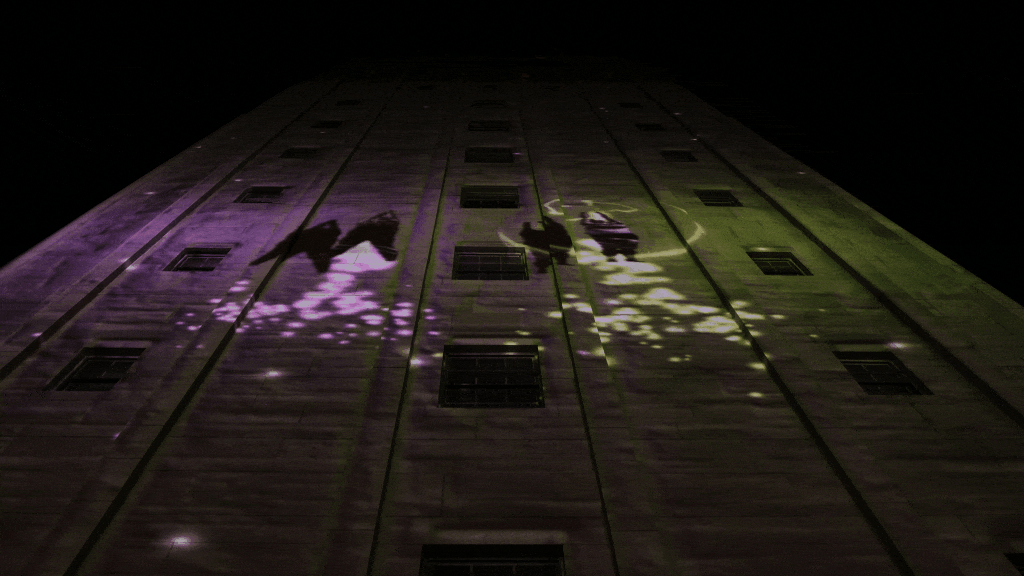 Client
Ann Arbor Summer Festival
University of Michigan
Year
2013
Type
Interactive Projection Mapping
Technology
Kinect
Computer Vision
Custom-Made C++ Software
WHY Ann Arbor Summer Festival commissioned a new version of Superhero to bring Wildbytes' cutting-edge creative technology to the acclaimed festival. The challenge: bring to life a 212-foot-high historical tower.
WHAT Wildbytes wrapped Ann Arbor's Burton Memorial Tower with custom-made colorful animations that transformed the architecture into a massive comic-like canvas that participants could fly across, unleashing their superpowers.
The new version also included new awesome superpowers, like cloning yourself into a multitude of yous, transforming the facade into a ball pool that follows your movement, or painting it with a multitude of colors as you fly by.
More info and previous version: Superhero NYC