In-store evolving Beauty Trends curated experiential area.
Client
Sephora
Year
2017 – 2018
Type
Immersive Retail Experience
Technology
Interactive intallations
WHY Sephora Triangle's re launch turned the Barcelona store into the largest Sephora flagship  in Europe and Sephora wanted it to be an experiential playground for its visitors.
WHAT We conceptualized the Trend Zone, an immersive and interactive space that evolved throughout the year and welcomed the visitors into the space. Each quarter the TrendZone would completely change and feature the hottest beauty trends in a very innovative way. By engaging into participating in games, interactive installations and generating tones of UGC in social media, the audience was able to learn about the new arriving products and blur the lines between online and offline. We were in charge of the concept development, space design and tech design, development and installation. All the pieces had to be assembled so that the experiential area in the store generated sales conversion.
GetTheGlow Becca Highlighters
A colorful immersive gradient light wall and product display color changing sculpture. A large AR projection where customers could play with light and generate their gifts.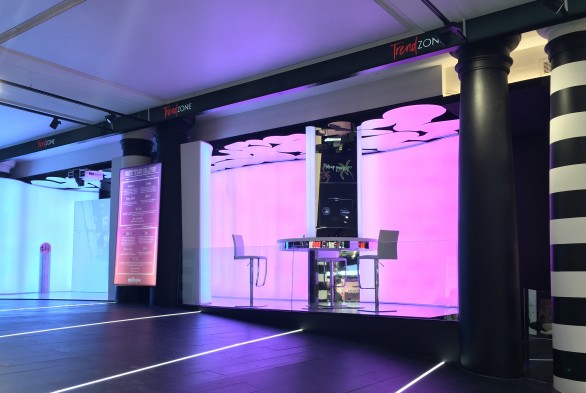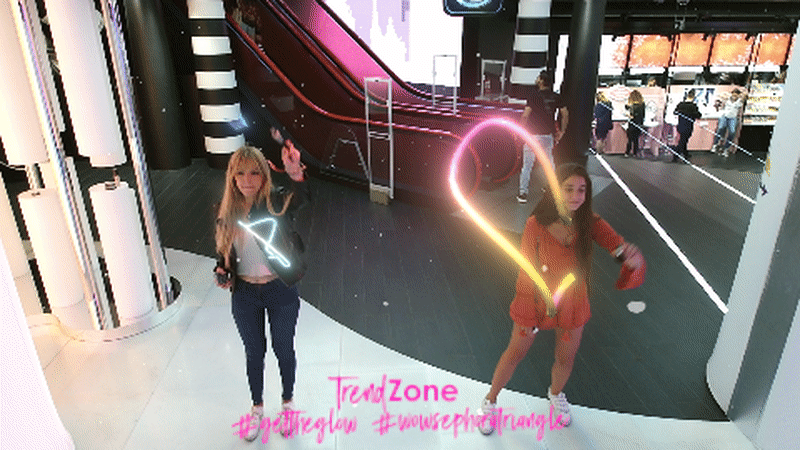 Sephora XMas
Fully festive immersive decorations with a super christmassy 'take your selfie' rollercoaster, Merry XMas postcards UGC and a mechanical roulette to win prizes and discounts.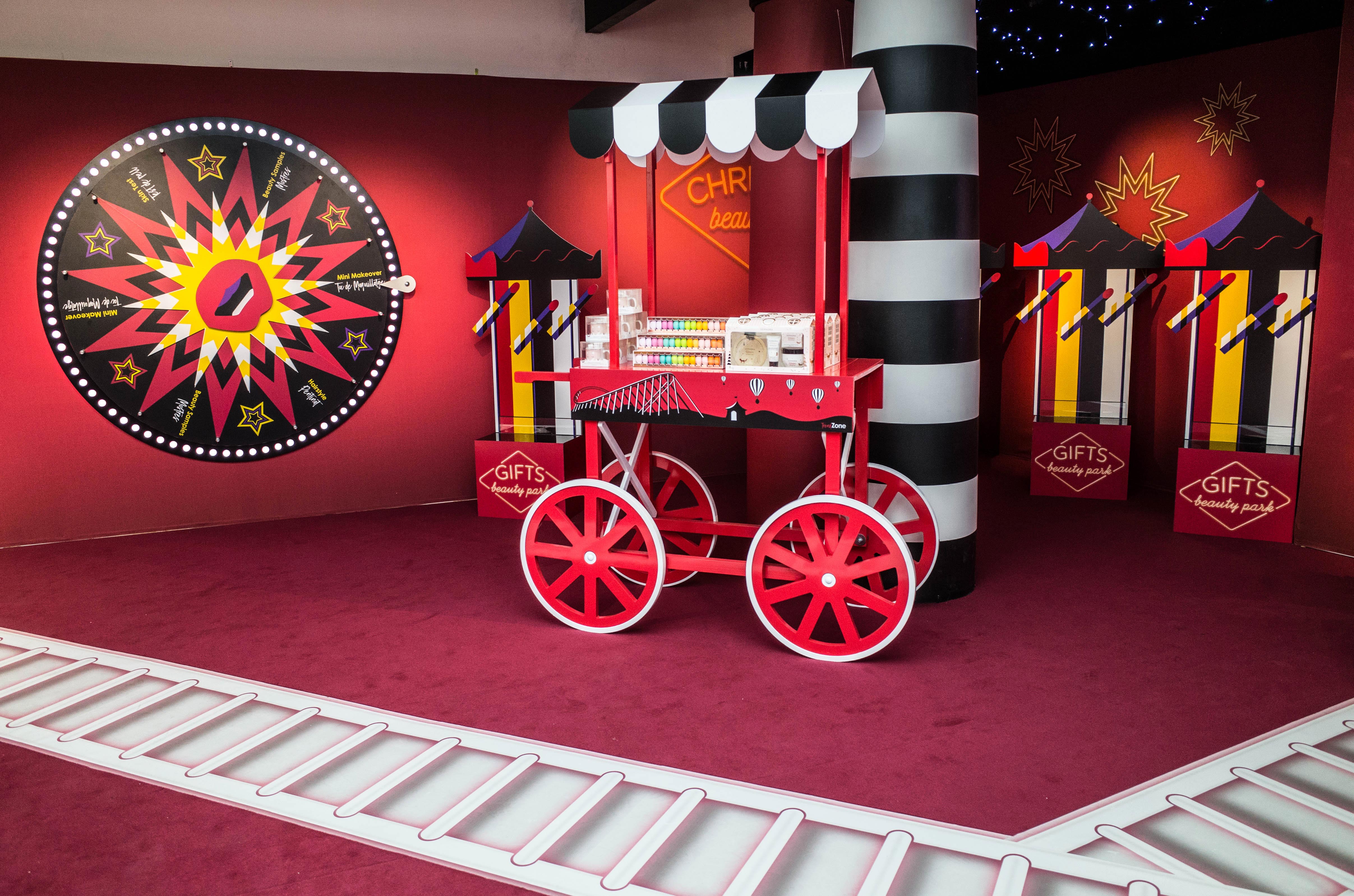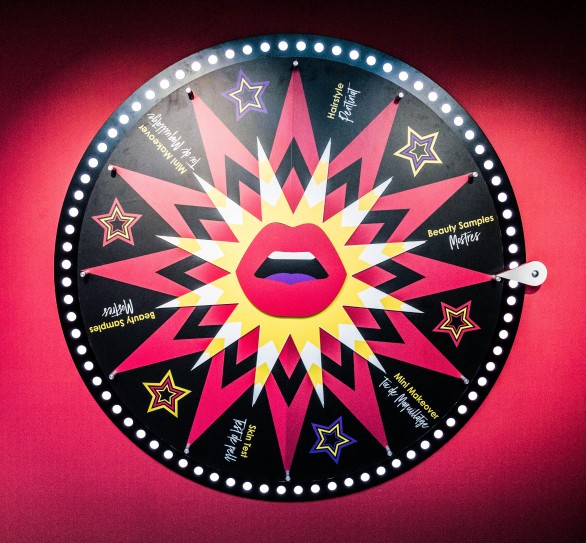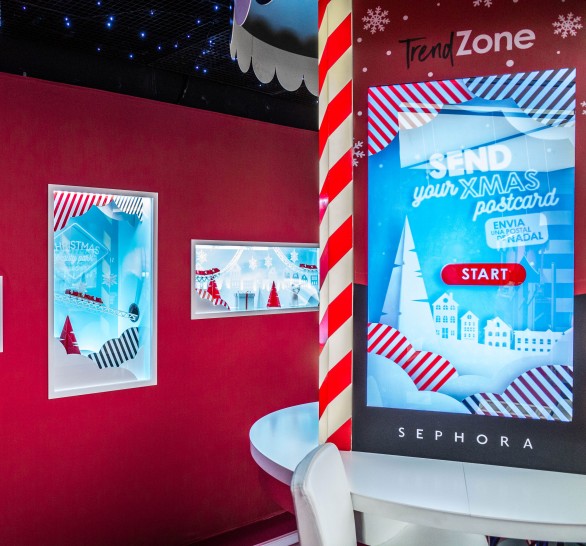 Korean Beauty K-Tech Lab
A bright lab style environment with lots of product testing. Fun was happening at the Augmented Reality filter screens and in the Pac-Man inspired arcade where customers could win prizes!.